What a welcome back from our honeymoon!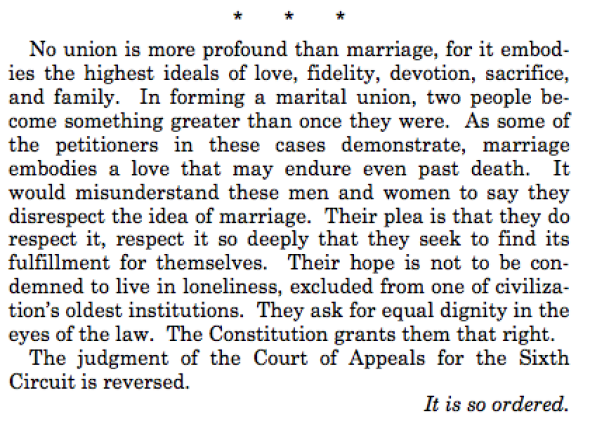 I'm feeling pretty mushy about marriage anyway, so if you had some dust in your eye for a moment there, I join you.
We got home late Wednesday and yesterday I had my first Ruby class with Code Fellows. There was some confusion about the dates (I missed the first class), so I got started thinking that I had until Monday to get caught up, and then, surprise!, learned that class was actually that evening. I over-prepared though because I did the assignment that everyone else in the class was told to wait on. Despite that initial snafu: so far, so good. I peeked ahead and am pretty excited about some of the assignments to come, most of which come from the text we're using, Learn to Program by Chris Pine. Also, this class is scaffolding a lot of the github interaction, which, thank God, because if you get that wrong in the beginning it just makes everything miserable.
Before class, I stopped for coffee over in South Lake Union and was struck by an awesome sense of accomplishment. Here in this mundane moment, on a beautiful day in Seattle, I was doing something very familiar, back to a routine and a path I started much earlier this year. It's like I was rolling along, and then had this period of "brb, gotta go be a superhero for a month" — and I did (we did) — and now I'm back, feeling stronger and fortified, even though I and everything look exactly the same. I still have all the images, memories, and adrenaline of our wedding and honeymoon rolling around in my brain, but I'm the only one who can see them. Life moves on, but not in a sad way. More like: "holy crap, that actually worked. nothing broke, and everything's better."
I would like to write about our experiences but they'll have to remain brain worms for a bit longer. I did keep a journal but it's basically page after page of "WOW." The 1,800 photos on my phone should help fill in the rest.
Here's a few:
Hot air ballooning in Cappadocia. Add this to your life list!